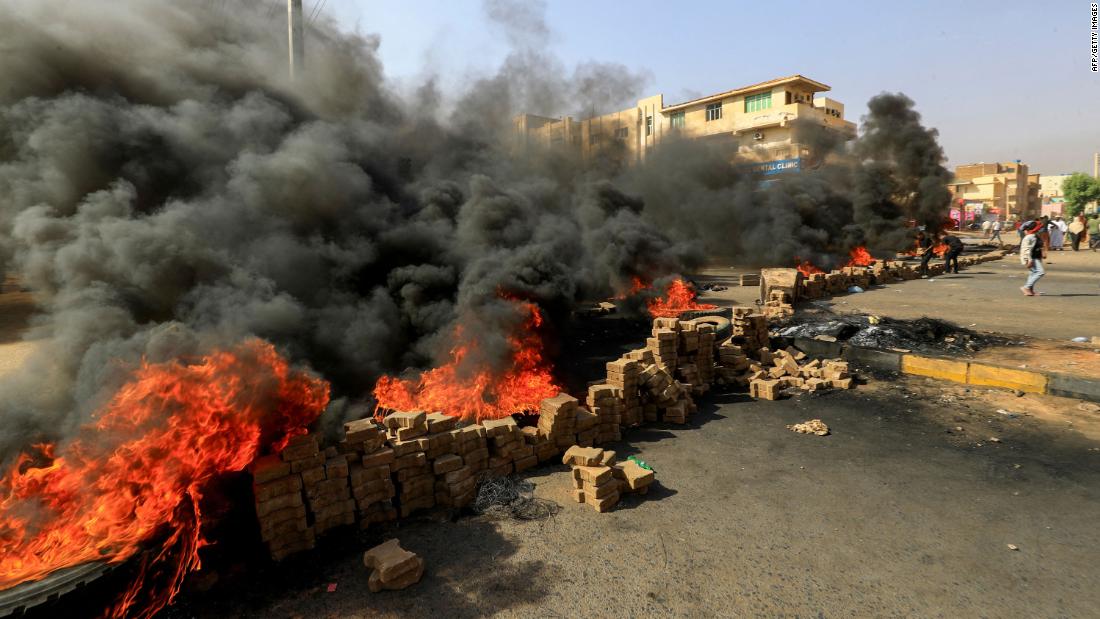 The USA is pausing $700 million in emergency help to Sudan within the wake of an army takeover within the nation, State Division spokesperson Ned Value introduced Monday.
"The United States condemns the actions taken overnight by Sudanese military forces. The arrest of civilian government officials and other political leaders including Prime Minister Hamdok undermines the country's transition to democratic civilian rule. The civilian-led transitional government should be immediately restored," Value stated at a information briefing.
"In light of these developments, the United States is pausing assistance from the $700 million in emergency assistance appropriations of economic support funds for Sudan. Those funds were intended to support the country's democratic transition as we evaluate the next step for Sudan programming," he stated.
"Our entire relationship with this entity in Sudan will be evaluated in light of what has transpired, unless Sudan is returned to the transitional path," Value added.
Value stated the USA acknowledges "the legitimate grievances about the pace of the transition, but Sovereign Council Chair Burhan's dismissal of government officials and dissolution of government institutions both violates Sudan's constitutional declaration and abandon the democratic aspirations of the Sudanese people."
Value stated that the USA would in most cases adopt a coup choice – an legit designation has implications for help – however famous that Sudan has been matter to army coup restrictions for the reason that 1989 coup. 
The spokesperson stated the USA used to be now not given a heads up concerning the army takeover. Jeffery Feltman, particular envoy for the Horn of Africa, used to be simply in Khartoum on Saturday and met collectively with High Minister Abdullah Hamdok, Basic Abdel Fattah al-Burhan and Gen. Mohamed Hamdan Dagalo, referred to as Hemedti.
Value stated the State Division has now not been in contact with Hamdok since his arrest.
"We have been in close touch with partners and allies, both in the region and well beyond," Value stated. "We are very closely coordinating our messaging, our approach, our actions vis a vis what we've seen transpire in Sudan over the last 16 hours or so."
"And if it would be constructive for us to be in touch with actors, including elements of the military in Sudan, we would do that, but I'm not going to read out any of those overtures or diplomatic conversations," he stated.